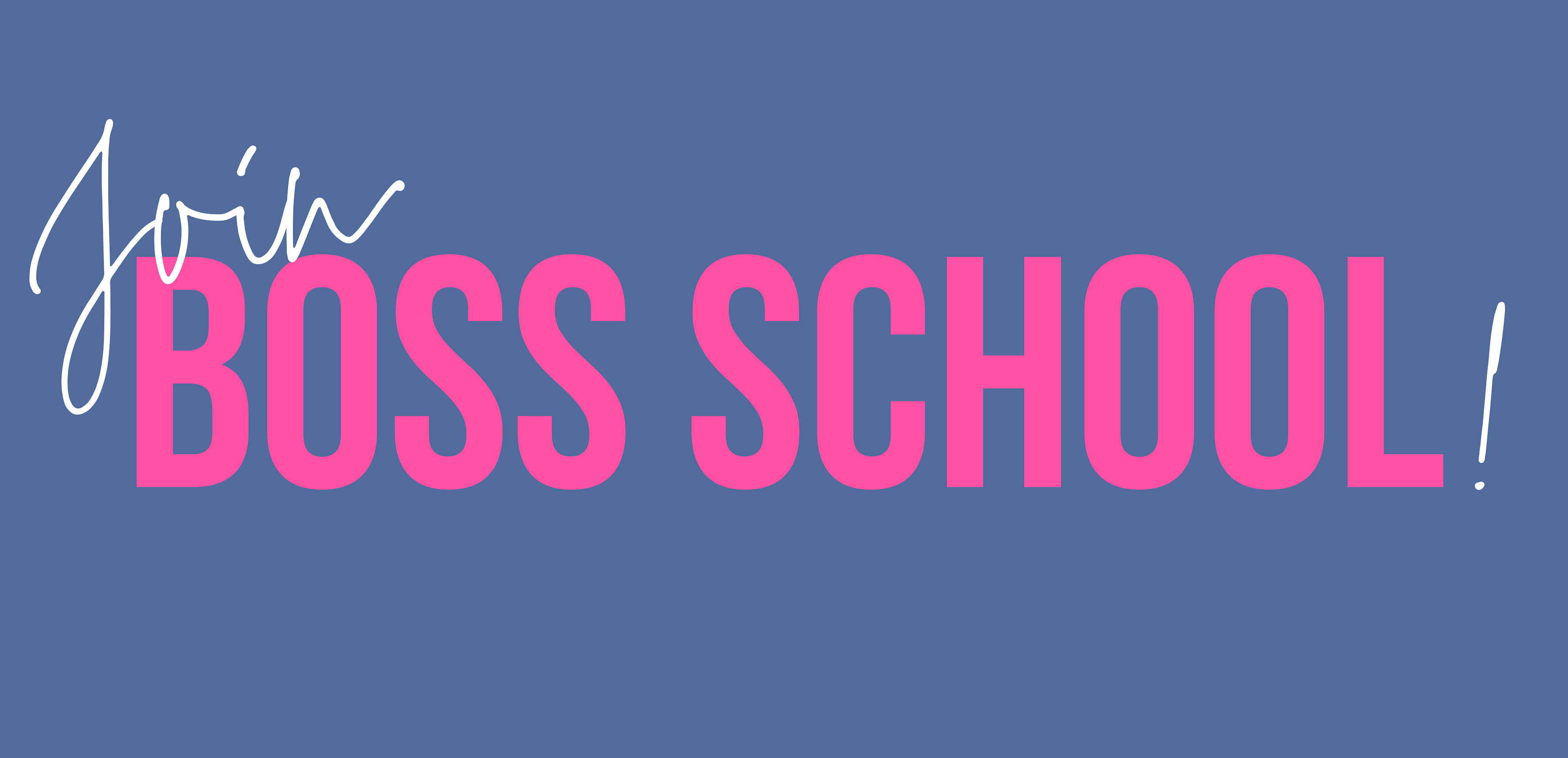 Hey Boss Up Babe!
I'm so excited for you to enroll in Boss School! Boss School is exactly what it sounds like, an online learning community to teach you how to grow your brand, business, and bank account like a boss. Boss School was created out of a desire to teach women creatives and entreprenuers how to develope the skills and resources necessary to create a life they love.
Boss School is for you, if you're ready to...
• get access to all the information that you need to successfully start and grow your business

• learn how to leverage tools that make running your business 10x easier

• hear the ugly truths about running a business that your favorite girl bosses never share

• obtain done-for-you lists + guides to make the learning process quick and painless
• have access to one-on-one help to ensure your business is sucessful

I have compiled all of the information I've learn through business school along with trial & error from running multiple businesses. I've been the DIY solo-entreprenuer and business owner of a team of over 20. I have experience in network marking, e-commerce, product & service based businesses. I've also managed to take profits from my business and invest in real estate and stocks to create annual returns that help secure the financial future of my family.