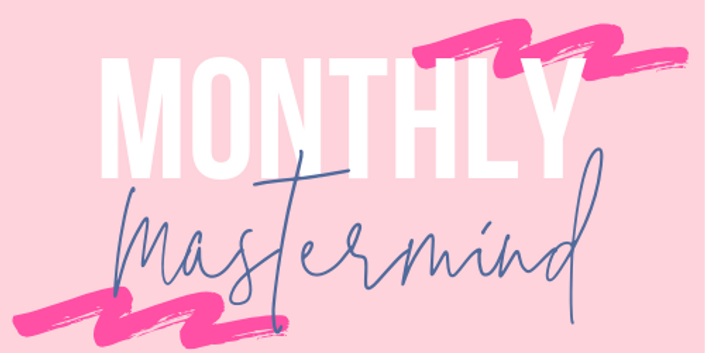 Monthly Mastermind Group For Entrepreneurs & Business Owners
where actionable advice meets accountability
Enroll in Course
Our Monthly Mastermind Group is comprised of female entrepreneurs and business owners who are working to build their dream business and lifestyle.
This group is for women who have recently started a business. I've been in your shoes before and I know that the early stages of your business can be some of the most trying times for you.
While you are forging your own path, you may experience feeling alone, confusion, self doubt, setbacks and a multitude of other things. Entrepreneurship can be a lonely road. As you experience growth in your business and enter unchartered waters for the first time, we will be the ones holding your hand, cheering you on, and guiding you through the wilderness.
OVERVIEW
The mastermind group meets once a month via a video call. Allowing women to join, no matter where they live.
These meetings will contain a new lesson presented by Lydia or another industry expert with an open discussion portion for Q&A. We want everyone to be able to learn, grow, and execute.
The mastermind members will have an exclusive group chat where they will be able to connect, converse, and contribute their own unique value to the group.
Each member will be matched with an accountability partner to hold them to their deadlines.
There will be monthly "hot seats" where a member will receive live business coaching session from Lydia allowing all of the members a chance to be transparent and learn from one another.
While the Mastermind Group is lead by Lydia and will feature guest lectures from time to time, the purpose of this group is to support and pull each other up through peer-to-peer teaching and accountability. There's nothing worse than feeling like you're alone in life or business.
This mastermind group can be the difference between you quitting your business after only 6 months or allow other women to share their own experiences with tackling different challenges and how they have overcame it. We will pour excellence into each other, model superior work ethic, and prove to ourselves that we can achieve our business goals.
Your Instructor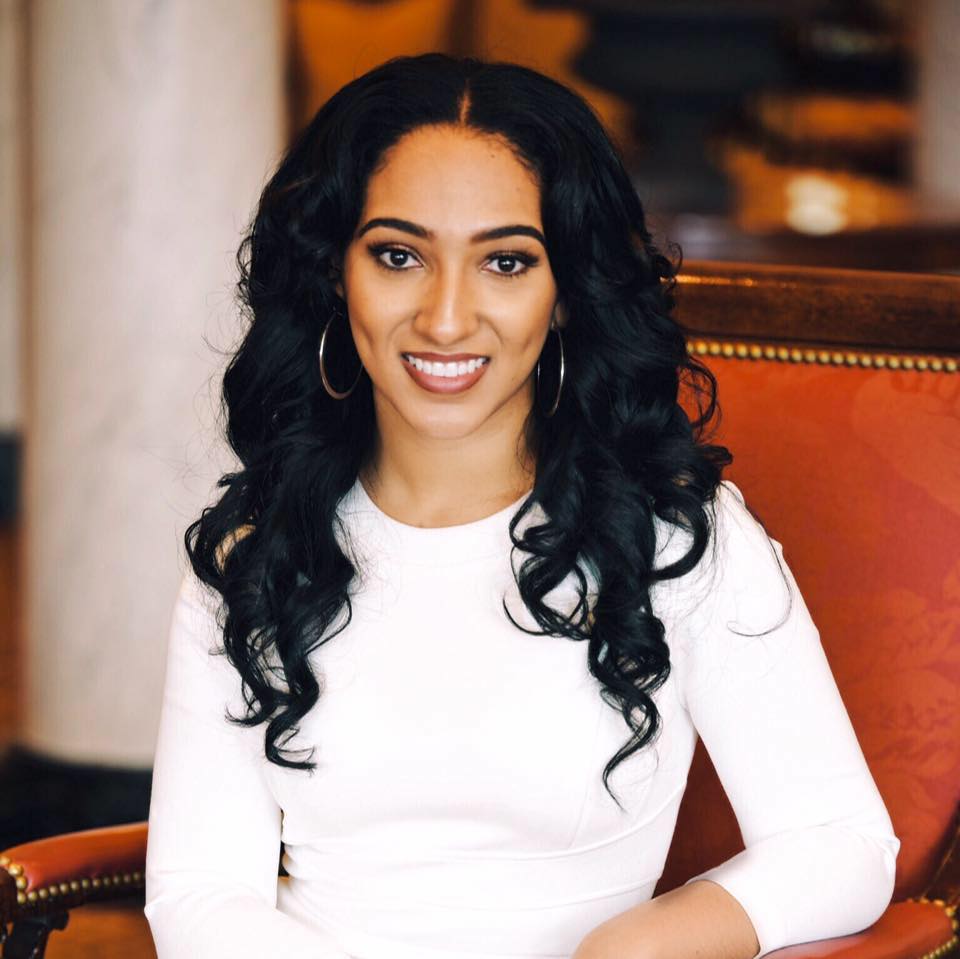 Lydia is a daughter, sister, friend, entrepreneur and mentor. She has developed and grown multiple businesses online & offline. She uses her influence and expertise to help women boss up in their lives and businesses. Based in Little Rock, Arkansas, Lydia has dedicated her life to helping others overcome adversity and break the cycle of poverty through business ownership and financial literacy.
Lydia went from working 2 jobs in high school + college to pay for basic things like her car note and phone bill; to owning 4 successful businesses that afford her the time and freedom to create a life she enjoys. Lydia worked hard to earn a Masters of Business Administration, only to realize that 8 years of education taught her how to do everything except start & grow a business of her own. At the age of 19, Lydia started her first business and through blood, sweat, tears, hard work, failure, and perseverance she has developed the knowledge and know-how to sustain a successful business and share that knowledge with others.
In the summer of 2018, Lydia launched Boss Up Babe as a support group for female creatives and entrepreneurs. A supportive group, inspired by her audio series the Boss Up Podcast, that highlights the stories of successful female entrepreneurs. After recieveing an overwhelming repsonse to the podcast and numerous questions about starting a business, Lydia decided she needed to do more. Boss School is Lydia's way of providing all of the information she didn't receive in business school. She believes a culmination of education, accountability, and motivation is exactly what is needed to equip others to boss up in their own lives + businesses. With a combination of book smarts + first hand experience, Lydia has packaged her expertise to empower female creatives and entreprenuers to grow their brands, businesses, and bank accounts.
Course Curriculum
Welcome Message From Lydia
Available in days
days after you enroll
May Masterclass
Available in days
days after you enroll
June Masterclass
Available in days
days after you enroll
Frequently Asked Questions
When does the Mastermind Group start and finish?
The Mastermind group is a continuous process. You are welcome to join at any time. However, we ask for at least a six month commitment from each member.
How do I gain access to the group?
Once you join the mastermind group, you will have immediate access to the replays from previous sessions, the private group chat, etc. Further details will be provided in your welcome email.
What if I am unhappy with the group?
We would never want you to be unhappy! If you are unsatisfied with your purchase, contact us in the first 30 days and we will give you a full refund.
THIS MASTERMIND IS FOR YOU IF.....
You are willing to push yourself to try new things.
You have a business that you need help growing.
You are open minded to other people's ideas and suggestions.
You want a support group of women who are in similar positions to you.
You are committed to being honest, transparent, and supportive of others.
You want to equip yourself with the tools and skillset to achieve your business goals.
THIS MASTERMIND IS NOT FOR YOU IF...
You are negative, toxic, or disrespectful.
You are lazy and don't want to do any work.
You are not interested in personal development.
You want a business, but don't know what business to start.
You want people to pour into you, but do not want to pour into others.